Modern Skate and Surf to Close Grand Rapids Location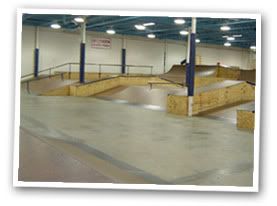 Centerpointe Mall in Grand Rapids has announced it is remodeling their entire Mall and that several tenants will not be returning.
Unfortunately after 10 years in the Centerpointe Mall, Modern Skate & Surf and Modern Skate Park has lost their lease and will be closed as of November 1, 2011.
The store's last day of operations will be Sunday, October 30th, until which there will be a storewide final clearance sale. The doors will be closed for good at 6 PM.
We want to THANK ALL OF OUR EMPLOYEES for having provided exceptional service to our customers over these years.
We also want to THANK ALL OF OUR CUSTOMERS for having supported us for so long.
We still continue to operate our World Class Skate Park in Royal Oak, MI and have fully stocked stores in Lansing and Royal Oak, MI
You can continue to find all of your favorite products at www.modernskate.com
Any questions regarding this closing can be addressed by calling 248-545-3272 or e-mailing us at mssretail@gmail.com.